Bathroom remodeling involves changing the physical design and layout, relocating the existing fixtures, and adding new features. It does not involve fixing structural issues. Bathroom renovations involve updating or replacing current fixtures, including power and plumbing functions. When you consult a bathroom remodeling service provider, they will give ideas on what to do, depending on your space and budget.
Affordable bathroom makeovers consist of minor changes, such as applying a fresh coat of paint, replacing the light fixtures, and changing the cabinets.
Affordable bathroom remodeling ideas include replacing the bathtub with a walk-in shower, getting new countertops, and expanding the bathroom. Affordable bathroom renovation ideas involve upgrading the bathtub and toilets, installing new flooring and tiles, and updating the plumbing and electrical functions.
Aesthetically pleasing bathrooms usually have candles, baskets for extra storage, matching bathrobes and towels, a beautifully framed mirror, and a corner plant.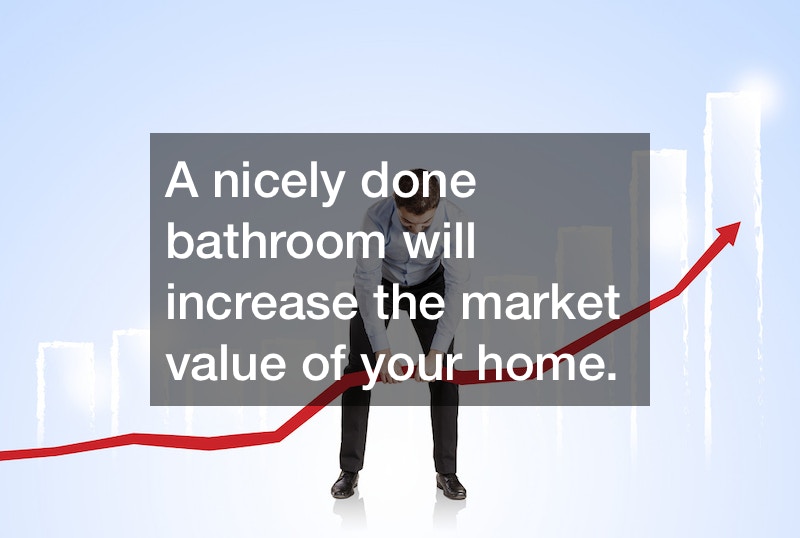 Hire a good contractor to guide you on the best way forward, whether it is to remodel or renovate. This will also depend on the existing condition of the bathroom and its fixtures. A nicely done bathroom will increase the market value of your home.
According to surveys taken by the National Association of Home Builders, bathroom and kitchen remodels are the first and second most requested jobs in the United States. Additionally, both kitchen and bathroom remodel and updates have the potential for over 80% return on investment (ROI) upon completion. Therefore, when considering interior remodeling projects, the kitchen and bathroom are important, especially if your home will be going on the market in the near future.
Valuable Details About the Bathroom Remodel
There are many things to consider when investing in the remodel of your bathroom and what it may be able to do for your home. Some things are proven in the past include:
About nine of ten homeowners updated the master bathroom by completing an overall upgrade.
Roughly 80% of all homeowners include shower and tub remodeling, along with countertop and flooring updates, in a bathroom remodel.
If there is a bathroom addition as part of your home remodel that can increase the ROI by over 86%.
About one-third of homeowner responses in a 2016 survey showed that the shower was being expanded by at least 50%.
Knowing all of this, it is quite important for all homeowners considering putting the house up for sale to take a look at the bathroom from the eye of the potential buyer.
Don't Forget the Kitchen When Remodeling
It is important to remember that the kitchen is also an important room to take care of when renovating your home. It can add great value and appeal in many ways:
Just over three-quarters of homeowners update the kitchen in a renovation project.
A 2016 study showed that almost 90% of homeowners hired a contractor for kitchen remodeling.
Even a minor kitchen renovation project brings over 82% ROI.
Given these factors, the benefit of the kitchen renovation is easily seen as well. While this is a room that is more often seen by family, friends, and other guests, it increases visual appeal even more so along with the financial value of your home.
One final thing to draw from these two rooms, the kitchen and bathroom remodel, is that there is not necessarily a need for an entire interior design update for improvements to be made. There are two key rooms that can be upgraded in order to add some value and appearance without an enormous expense.